Share Your Discount Earn 25% Back*
For Preferred Customers
Not a Preferred Customer? Get Details on MyShop for Direct Sellers.
For Preferred CustomersNot a Preferred Customer? Get Details on MyShop for Direct Sellers.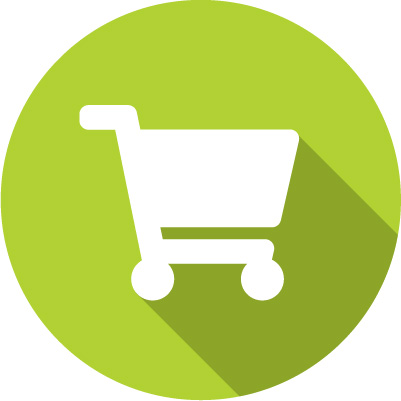 Shop
On your MyShop site, your customers can purchase their favorite products, and we'll fulfill and ship their orders.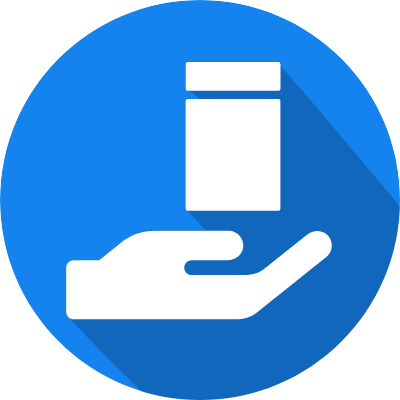 Earn
Earn a 25% commission on each customer's purchase—paid to you the very next day!*
Sharing is caring, and oh so worth it!

Get rewarded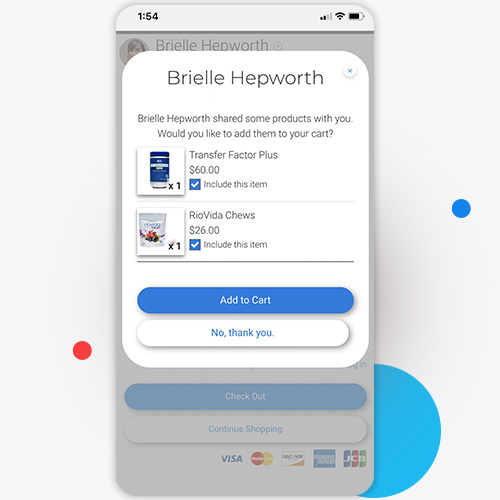 Custom carts
Have a few product suggestions in mind? We make sharing easy! Create a custom shopping cart with product recommendations and share it with your customers. All that's left for them to do is checkout! Only available in the 4Life Business app.
Are you ready to get rewarded?
Are you ready to get rewarded?
FAQs
FAQs
How are MyShop Rewards for Preferred Customers applied?

MyShop Rewards are added to your account the day after a purchase on your MyShop site occurs and are automatically applied at checkout on your next 4Life order. Preferred Customers can redeem MyShop Rewards of up to 50% of the wholesale price (before any Instant Discount is applied) of the order.

Example: I have Rs. 750 in MyShop Rewards. The wholesale total of my order is Rs. 1000. I can use Rs. 500 of my Rs. 750 MyShop Rewards toward that order (50% of Rs. 1000 is Rs.500).*

Can MyShop Rewards be used on Loyalty Program orders?

Yes. Your MyShop Rewards will automatically be applied to any order—including your Loyalty Program order.

Can I transfer or share MyShop Rewards with another person?

No. MyShop Rewards are non-transferrable.

Do MyShop Rewards expire?

No. MyShop Rewards never expire or decrease in value as long as the direct seller has an active account.

Is there a maximum amount of MyShop Rewards that can be earned?

No. There is no maximum limit on MyShop Rewards.

What happens if I share my discount with someone and they sign up as a direct seller?

The sign up button will be turned off as default. If you want to become an Associate, you can "turn on" signups from your MyShop site, going to the MyShop settings in your dashboard.

If I have a 4Life sponsor (an Associate who enrolled me as a Preferred Customer), can new Preferred Customer signups be deferred up to my sponsor?

Yes. To do this, go into your MyShop settings and change the enroller and sponsor ID to your upline's number. Doing this will allow you to maintain your Rewards in the form of savings.

Do I earn a Rapid Reward when I sign someone up and become an Associate?

Yes. You earn a 25% commission on the first LP order of every new direct seller you personally enroll in the form of a Rapid Reward.
*An direct seller must have qualified with 100 PV in the current month to be eligible for MyShop Commissions.
†All customizable MyShop settings are subject to review by 4Life.
***Next-day pay may not be available in all markets.