Direct Seller Rewards
Loyalty Program Benefits
Earn Loyalty Points and get the free Bonus Product of the Month**
Instant Discount
Receive a 25% Instant Discount at checkout on qualifying purchases††
It's in the Science
Spread the Love
Let 4Life Take You Places
TESTIMONIALS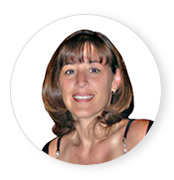 "The products are phenomenal and life-changing for me. I'm 50 years old, and people tell me I have the energy of a 20-year-old!"*
- Frances Stapleton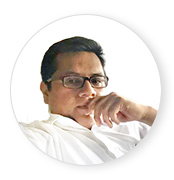 "Every day, my team is more and more surprised at the results we've experienced from 4Life products, and that's the spark that inspires us to share 4Life with everyone."*
- Jacob Ramirez
Direct Sellers Frequently Asked Questions
Direct Sellers Frequently Asked Questions
How much does it cost to become a Direct Seller?

To gain access to 4Life's best (wholesale) pricing, as a Direct Seller, there is no membership fee.

What is the 4Life Loyalty Program?

The Loyalty Program is a monthly product subscription which allows you to earn 15% in Loyalty Points. You can redeem Loyalty Points for free 4Life products! If you maintain a 125 LP monthly Loyalty Program order, you qualify to receive the free Bonus Product of the Month.

What does LP mean?

LP stands for Life Points, the point value assigned to each commissionable 4Life product. Life Points are converted to commissions based on the total point value of products sold by each Direct Seller and his or her organization.
Direct Seller Frequently Asked Questions
Direct Seller Frequently Asked Questions
How can I get paid as an Direct Seller?

Earnings can be transferred to your bank account or used to purchase 4Life products through your 4Life account.

Do I need to purchase products every month as an Direct Seller?

No, products purchased by your customers can help you maintain your Direct Seller status.

When do I get paid?

4Life pays both daily and monthly commissions.

Why do I need to give my KYC Documents?

Since 4Life pays commissions to Direct Sellers, your purchases and earnings are reported to the Income Tax Department.

What is the difference between a sponsor and enroller?

Your sponsor is your direct upline Direct Seller. Your enroller is the person who introduced you to 4Life. The enroller and sponsor are sometimes the same person.
**Promotion ends August 31, 2021.
**The free Bonus Product of the Month is selected by 4Life and will ship with your Loyalty Order while you remain an active participant in the program. The free Bonus Product of the Month has no LP and cannot be returned or exchanged for a different product.
†Less than 1% of 4Life Direct Sellers qualify for incentive trips.
††Direct Sellers receive a 25% instant discount—at checkout—on all personal volume over 100 LP. The instant discount is not applicable to your first order with 4Life.